Turnberry Lane Embroidery Patterns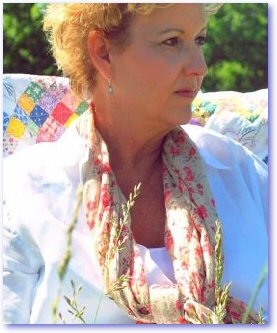 Years ago I started drawing embroidery patterns for myself because I couldn't find anything I wanted to stitch. These simple patterns evolved into quilts, table runners, minis and other fun projects combining both embroidery and piecing. Turnberry Lane Patterns was born and has become a passion. Instructions are written with beginners in mind and include easy to follow diagrams. Machine embroidery patterns are also available for various designs. I hope you will love stitching these quick and easy designs as much as I have.
Online orders are now accepted through PayPal. To place your order, simply click on the pattern to add it to your cart. To complete your order, click the checkout button in the cart to be re-directed to PayPal. If you do not wish to pay using PayPal, simply print the completed cart and mail it along with your cash or check.
Enjoy your visit to Turnberry Lane Patterns, and please don't hesitate to contact me with any questions or comments. And, as always, we welcome wholesale inquiries as well. Thank you.